The end of the semester is near… and you know what that means. It is time to de-clutter your email, submit grades, keep up with the end-of-the-semester assignments, grade projects, etc.
In this blog, we will cover how you can use a virtual planner to meet deadlines without sacrificing many hours inside the office while effectively communicating with students, team members, and colleagues. A planner can help with the organization of the week while maximizing tasks during this busy time of the semester.
There are many positive psychological benefits to keeping up with a planner, whether that is online or a physical planner you carry around. Here is how you can use the CampusKnot planner to make your semester go smoother.
1. Share your calendar
Creating and sharing -already created- planner event with students, colleagues, or team members can decrease the time and stress of keeping up with deadlines in your head.
Sharing upcoming events can give team members and colleagues a clear vision of a project's timeline, due dates, and last-minute meetings. Inside CampusKnot, you can seamlessly sync your events from Google or Outlook calendars while having the ability to share events with an entire class or individual members.
2. Create events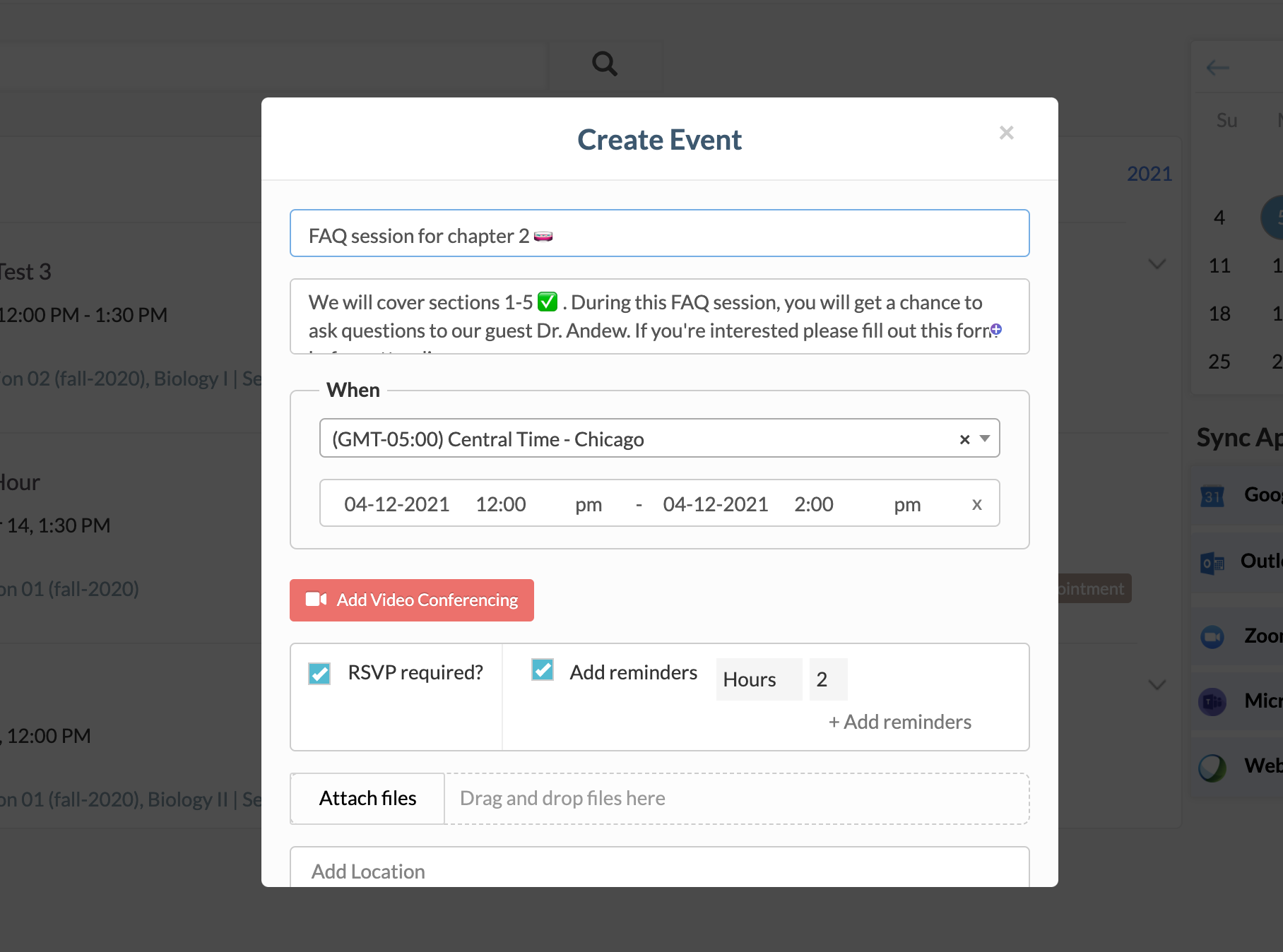 Last-minute meetings or projects? Don't panic! Create events to better keep up with your schedule.
Calendar events inside CampusKnot can have quick descriptions and reminders. You can even set RSVPs to keep track of who is planning to attend your virtual or face-to-face event.
Here are also a few tips to better schedule your day-to-day.
3. Set time slots
Are you hearing crickets during your office hours or project sessions at the beginning of the semester? Or perhaps you have too many students show up at once at the end of the semester? Inside CampusKnot you can create time slots for your office hours while also using your favorite web conferencing tool.  Our Zoom integration, Cisco Webex, and Microsoft Teams allow you to record, share, and whiteboard during a meeting with your students.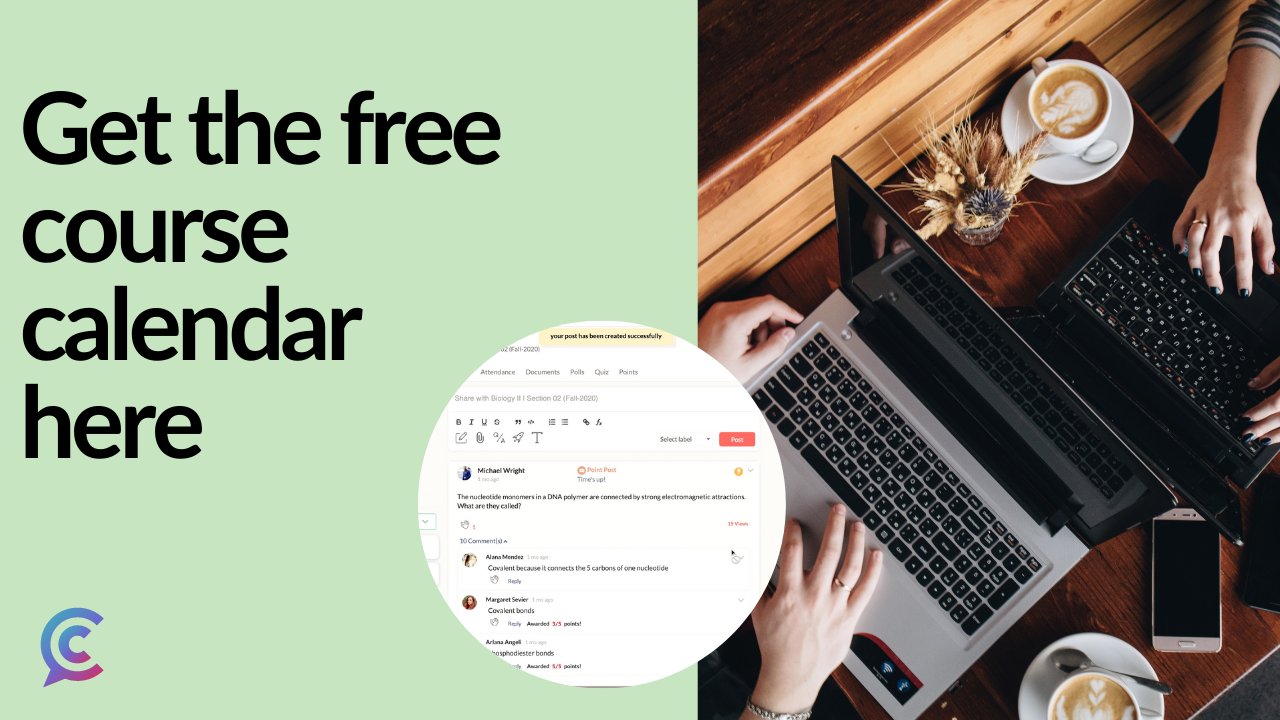 Remember, deadlines should be helpful, without so much stress, and with a little help, your semester should run smoothly. While you de-cluttered listen to some music, relax, and breathe. The end of the semester is near, Good Luck!