Dr. Sara Austin is an Assistant Professor of English at Kentucky Wesleyan University, overseeing 90 students across four courses. Her courses primarily focus on reading and writing with some historical context, including Composition 1 and 2, World Lit Survey, Disability Studies, and Modernism.
Before using CampusKnot, Dr. Austin faced challenges tracking participation, especially teaching in-person and online courses simultaneously. Before CampusKnot, she noticed attendance taking and tracking took longer than she would have liked for her average 50-minute classes.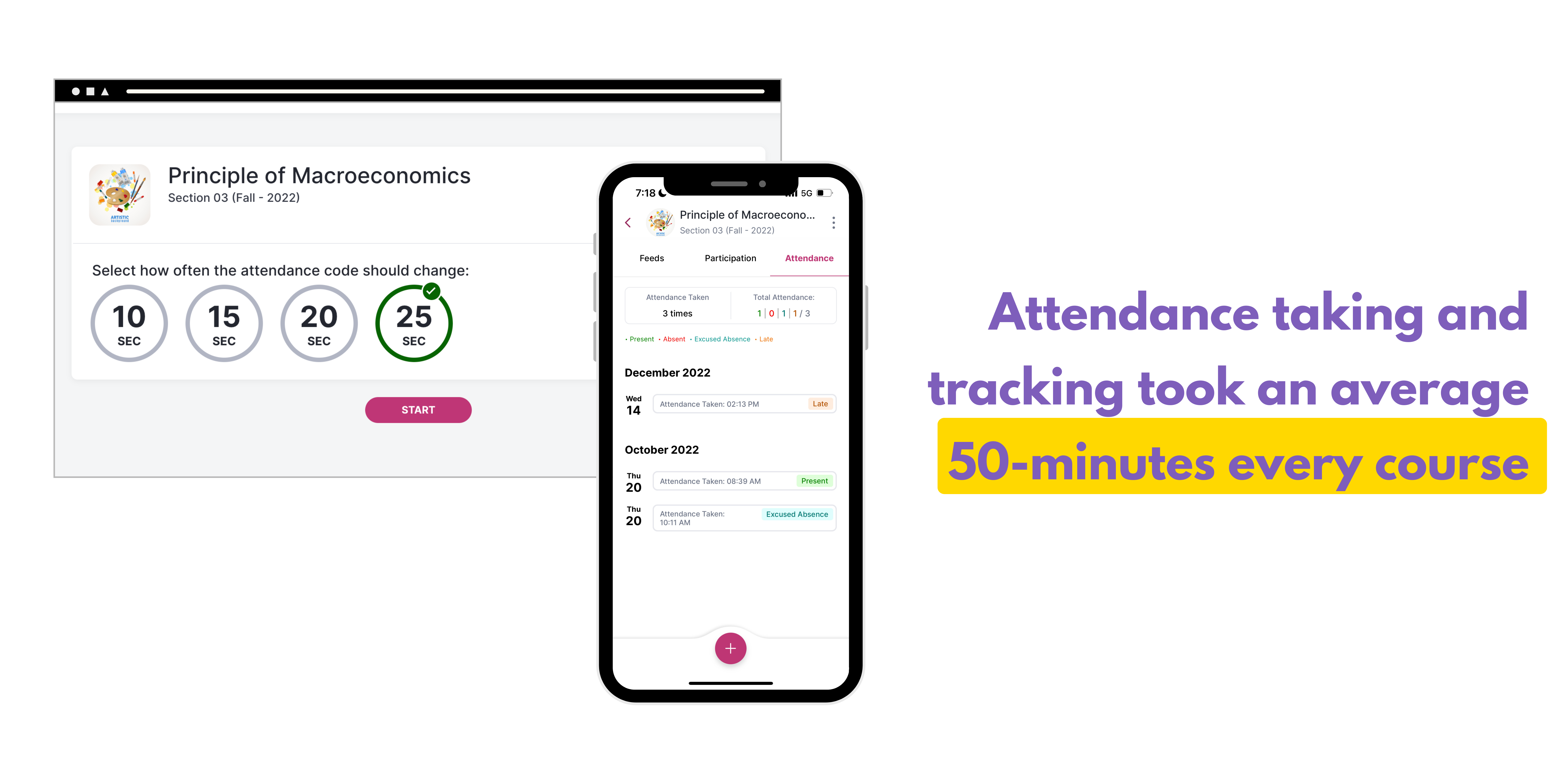 After learning about CampusKnot in 2021, she implemented the software across all her courses. Dr. Austin found that the platform had many useful features that made her life as a professor easier. She saved an average of 2 hours per week and 2,762 pieces of paper using the software.
Dr. Austin uses the attendance feature in every class to speed up the attendance tracking process. Additionally, she uses the CampusKnot Feed points posts feature to encourage participation while helping her auto-grade students' live participation. Inside the Feed, Dr. Austin posts weekly notes and links for absent students to catch up. She uses the comments section to run backchannel discussions for students who may not feel comfortable speaking up in class.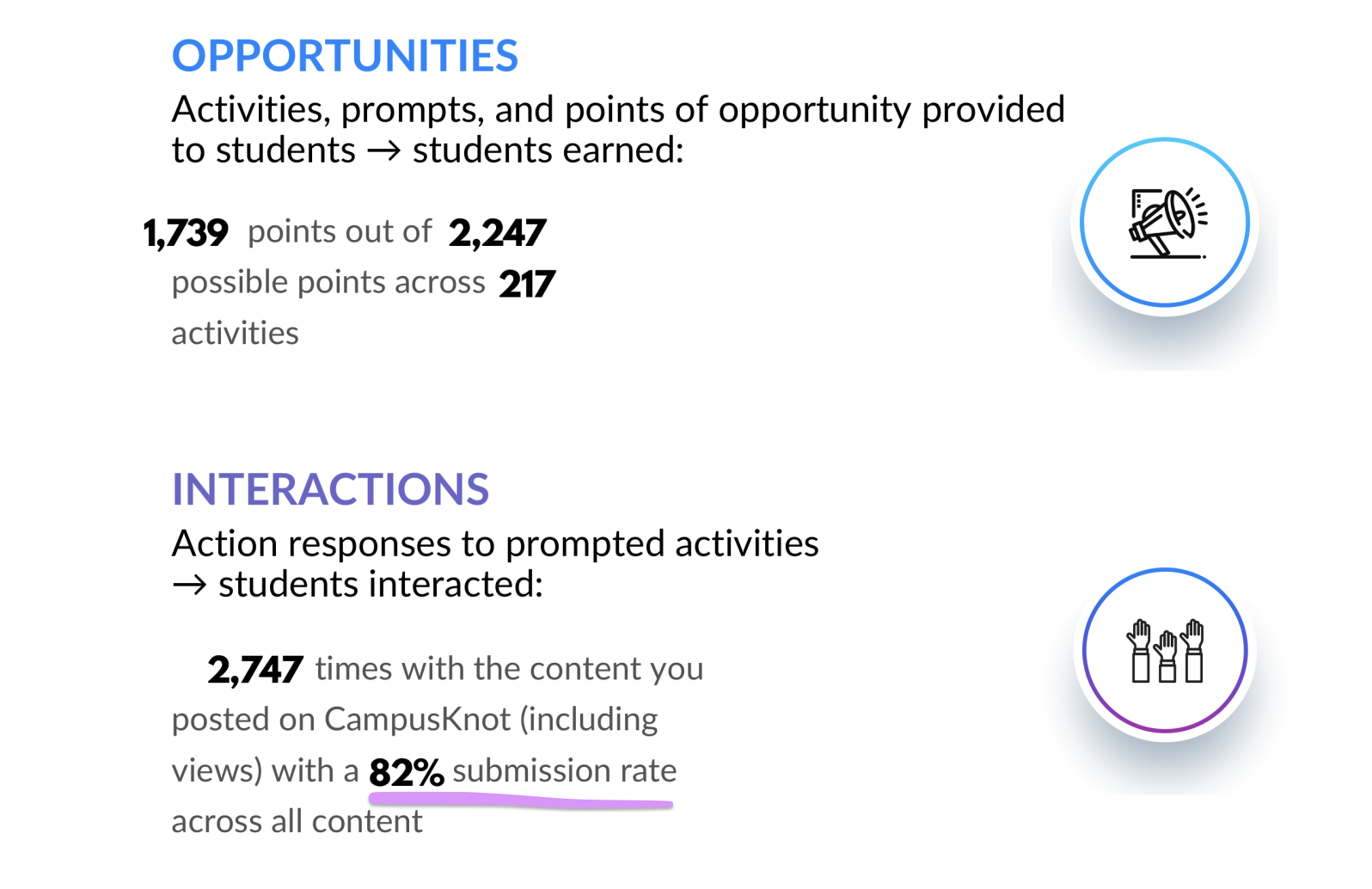 One of the advantages of implementing CampusKnot that Dr. Austin has noticed is that it has increased student participation in her courses. The latest metrics report showed increased student participation from 67% to 82% YOY. Additionally, CampusKnot allows students to see their participation grades in real-time, encouraging them to engage more in class discussions and assignments.
Since using CampusKnot, Dr. Austin has seen several outcomes that have improved her teaching experience. The platform has streamlined the bureaucratic components of her courses, such as attendance tracking and daily grade recording, which has allowed her to focus more on the content.
Students can now access past class discussions or discussions they have missed more easily, which has helped them stay engaged with the course. By implementing CampusKnot, Dr. Austin has streamlined her courses and focused more on the content, leading to a better learning experience for her students.