Overview:
Course: Introductory Natural Science

Number of students: 150

Modality: In-person

Sections: 1
Course Context:
Dr. Jason Senkbeil started using CampusKnot during the fall semester of 2019. He first introduced the system to his graduate seminar course. After noticing the increase in participation, he decided to implement CampusKnot with his 150-person undergraduate class.
Dr. Senkbeil has used CampusKnot in several modalities. During his first semester using CampusKnot, all classes were held in person. A semester later, all courses were online. Before introducing CampusKnot, he was looking for a "way to try and introduce some objectivity to grading and also to use an intuitive, user-friendly student interface that students would enjoy more."
Implementation:
Dr. Senkbeil had a flipped learning approach. He introduced CampusKnot to ensure his students read and understood the material they covered outside class. He created 4-5 polls that were due every Monday.
I was searching for a way to get 10-25% of my overall class grade by using a non-stressful format where students are forced to review their lecture notes or read the chapters to answer questions.

Dr. Senkbeil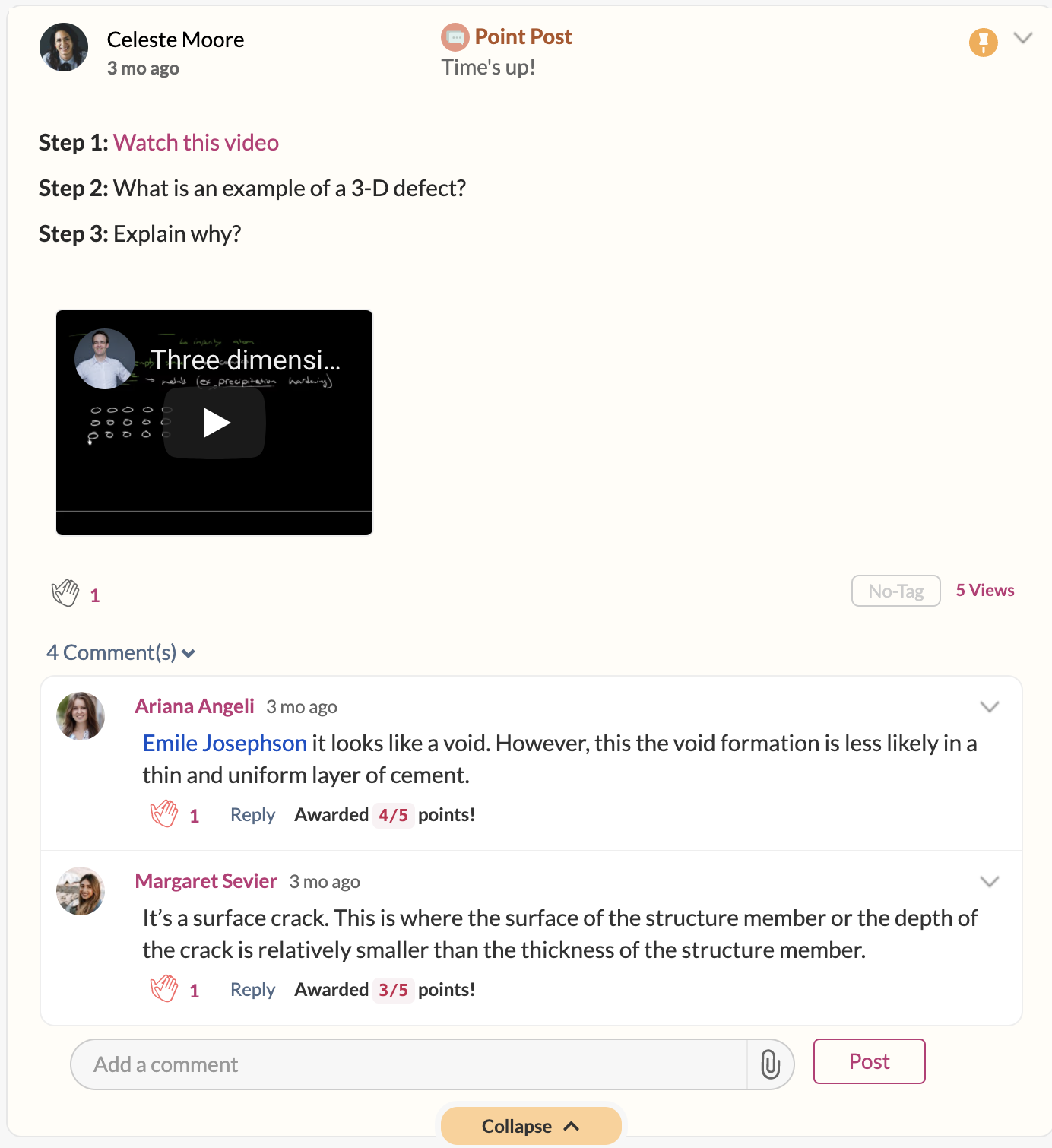 Students were responsible for engaging via point post inside the feed. Dr. Senkbeil created Participation posts and shared content related to storms and tropical depressions forming around the world. Students were encouraged to predict paths, and they earned points based on participation.
Better class experiences = better student evaluations
Dr. Senkbeil noticed his students were more willing to participate in class. In a survey given to 140 students, over 69% of students agreed they enjoyed using CampusKnot. Students felt a connection to the course and their instructor while being able to connect with others.
CampusKnot helped me give feedback to my professor and ask questions without feeling intimidated.

John, Introductory Natural Science student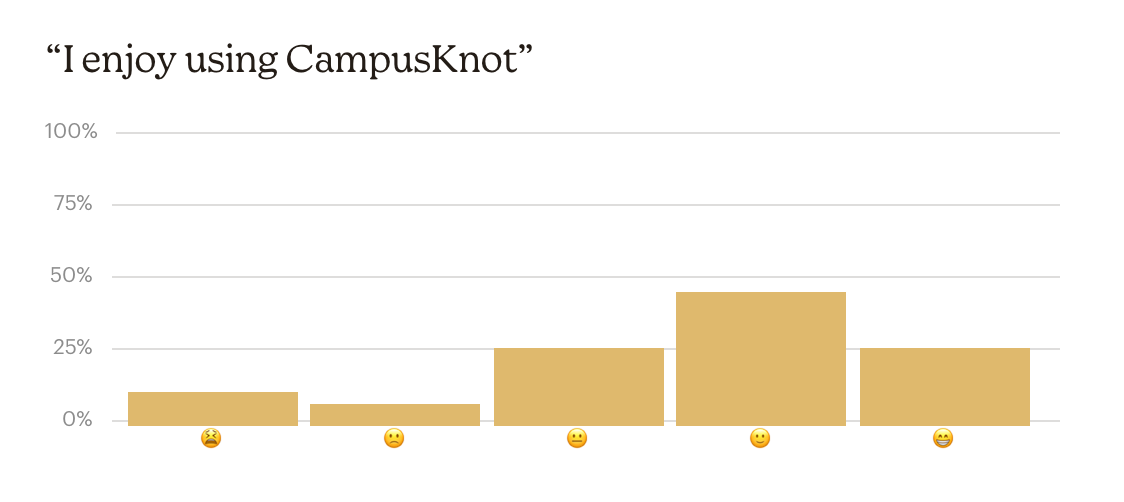 Engaging your students via polls and feeds allows the closest learners and the most participative students to be equally heard. Through these tools, instructors invite students to interact with class material. CampusKnot helped Dr. Senkbeil create an inclusive environment where students could participate in a relatable way. During the semester there was an increase in class response after implementing the CampusKnot polls and the feed.
Outcomes:
According to Dr. Senkbeil, "class attendance is the highest I have seen in 7 years. Some of this is related to CampusKnot."
Student evaluations have increased after implementing CampusKnot.
Over 69% of students agreed they enjoyed using CampusKnot to connect with their instructor.