Dr. Tokuhisa is a professor of Cell Biology at Virginia Tech University who faced the challenges associated with the pandemic shift to remote learning. With lectures moving online, Dr. Tokuhisa was looking for a way to replace the iClicker system he was accustomed to using in the classroom.
His lectures have between 80-120 students enrolled, and even though his classes have always had student participation, often many activities did not scale well with increased class size.
The biggest challenge was finding a tool that could combine in and out-of-class activities under the same roof without relying on technical delays. One of the biggest challenges with hybrid synchronous courses is students' attention span becomes shorter, resulting in students tuning out of the lecture. However, he quickly found success with the CampusKnot platform; Dr. Tokuhisa mentioned he was driven rapidly by "the simplicity of the interface, which makes it easy for CampusKnot to be a routine component of the lecture."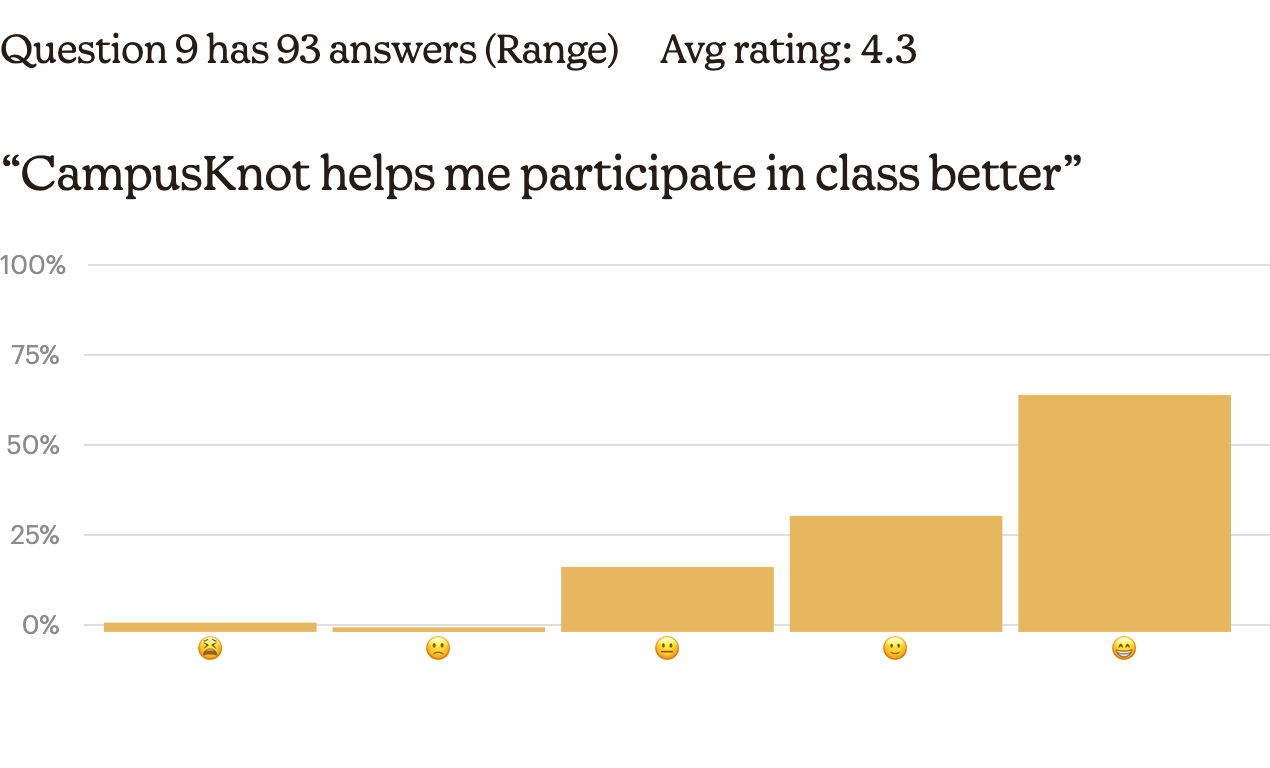 The goal for the semester was to increase student engagement in his lectures. Since his first semester using CampusKnot, he has seen great success with the app, which allows him to create polls and make announcements that students can comment on and participate in. One of the most important features of CampusKnot is the ability to create polls and discussions in real-time. Dr. Tokuhisa has found this to be invaluable "I can create polls quickly in real time or prepare them in advance and release them on command."
He has used the platform to create polls and discussions that challenge students to come up with exciting questions about the application of class material outside of class during his 8 am class. "Most importantly, the students used it to ask things of relevance to the entire class. I used the discussion format with likes to challenge students to suggest morning chants we would use to wake up the 8 am class (a "favorite was SHARK BAIT OOH HA HA! "from Finding Nemo, or "Rise and Shine-Kylie Jenner, a perennial favorite was "Let's Go-Hokies")."
In addition, he has used the CampusKnot Feeds to communicate positive news, links to exciting videos, and descriptions of Cell Biology. Dr. Tokuhisa has been impressed by the positivity of the app and the fact that he has never had any instances of abuse from students taking advantage of anonymity and freedom of expression. He believes the emphasis on positivity has been the key to increasing student engagement and attendance during an early morning class.