Overview
Course: Bio-Evolution

Number of students: 100

Modality: Hybrid

Sections: 1
Course Context:
Dr. Amy Lang used CampusKnot in her hybrid courses. The class had 100 students. Students met during alternate days. Her course was divided into two sessions. One half of the class met on Mondays and Wednesdays. The second half met on Tuesdays and Thursdays. Her class was made up of primarily sophomores and juniors.
Encouraging participation with polls
The benefits of feedback in today's age can provide educators and students clear guidance on performance and self-awareness and lead to enthusiasm while learning.
Students were responsible for engaging via polls. However, as the semester progressed, her classes became heavier on content, making it challenging to develop relationships with her students and keep them engaged.
Dr. Lang introduced CampusKnot in her classes to allow students to engage and give her feedback.
This was my first time using CampusKnot, but I enjoyed it. It kept me engaged, and I enjoyed the questions asked by my instructor. It made class less boring and helped me remember topics better.

Emilia, Bio-Evolution student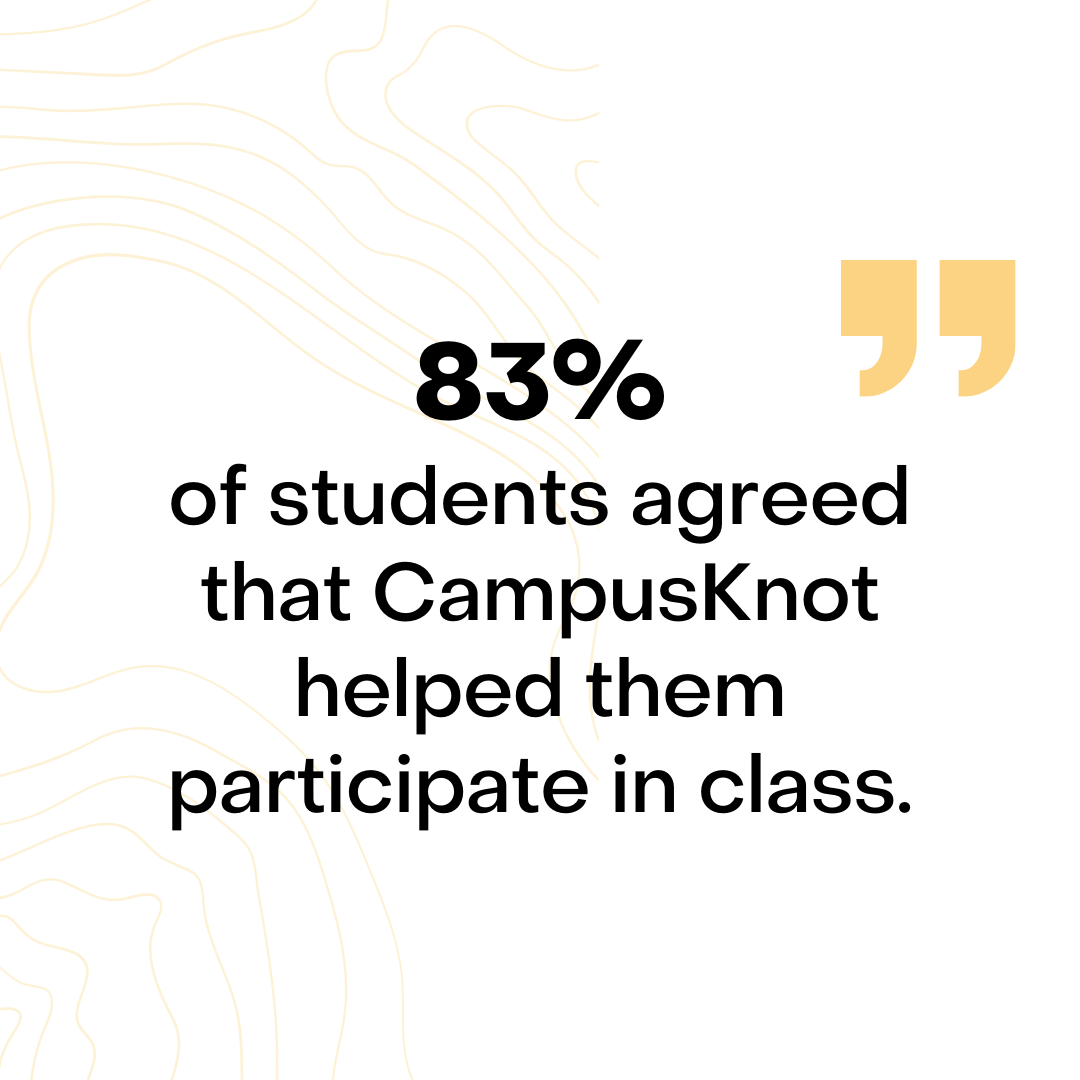 Method of introduction:
Students were responsible for answering polls and post questions at the end of each session during the lecture. Dr. Lang would publish a 2-minute poll after every 10 minutes of lecture. In a single session, there would be around 6-8 polls. Since the classes were an hour and fifteen minutes, she wanted to ensure students could still enjoy the lecture.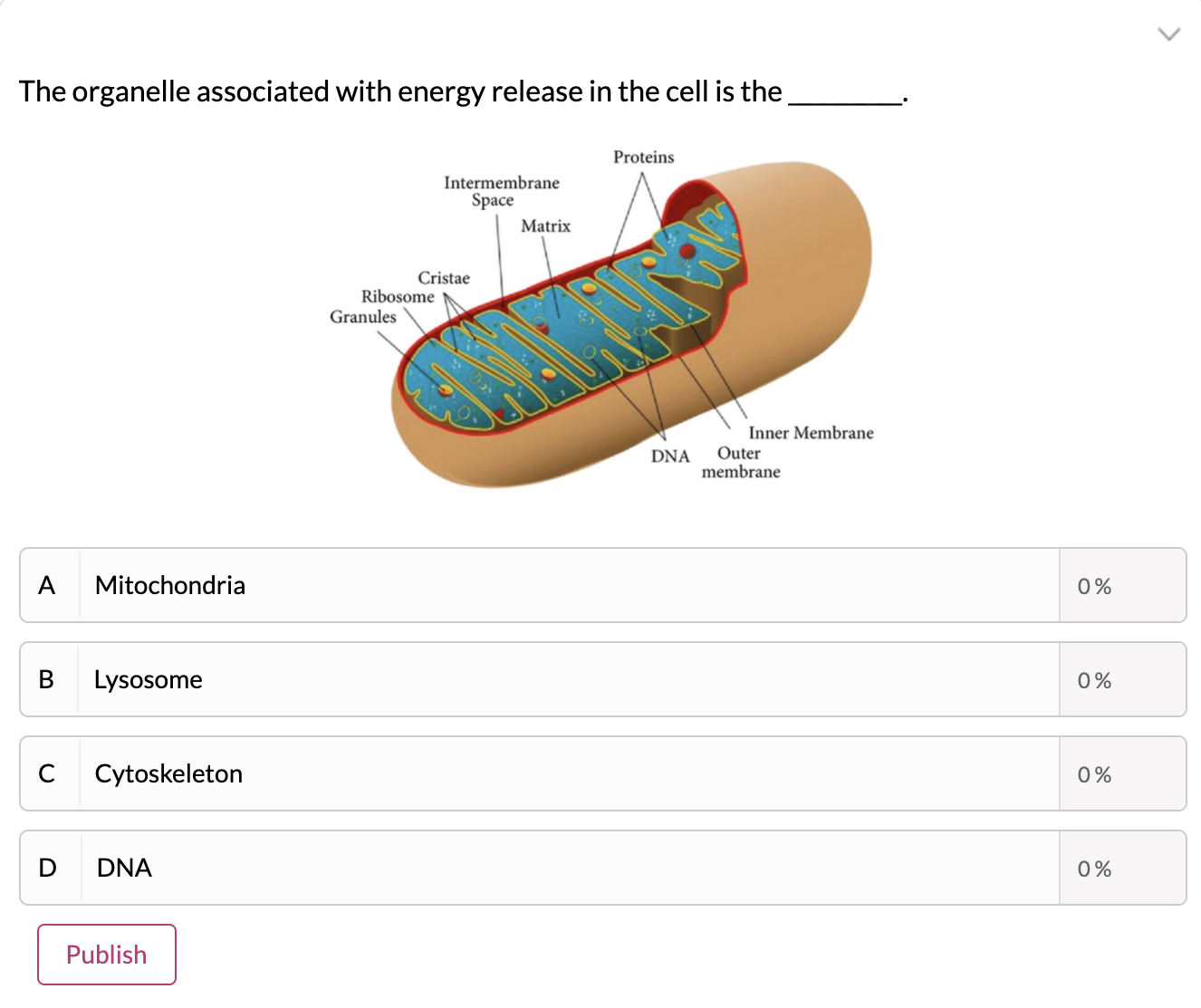 To add life to her polls, Dr. Lang attached images and videos of her polls. At the end of the month, she ran anonymous polls to go over students' questions in class before exams.
Outcomes:
In a survey by Dr. Lang at the end of the semester, over 80% of students felt that CampusKnot made their course experience enjoyable.
Participation questions through CampusKnot helped you to understand the course material. —
86.7% Agreed | 13.3% Disagreed
Participation questions through CampusKnot motivated you to attend class. —
93.3% Agreed | 6.7 % Disagreed
Dr. Lang also noticed an increase in attendance after introducing participation questions in class.