Thanks to the power of the internet and its prodigy child, social media, it is easier than ever before to share images, comments, and videos. Social media also allows you to tag and interact with people from all over the globe with different backgrounds, socioeconomic status, and experiences with just one click.
Social media has become widely used, and its early adopters, millennials,  have also revolutionized the way education adopts technology in the classroom. 81% of millennials and Generation Z members have one or more social media platforms, and they are currently using one of those platforms in your class. Therefore, it makes sense to adopt technologies to avoid distraction and encourage communication among their peers.
How can group feeds revolutionize the classrooms of today?
First, let us trace back to the beginning of the "group feeds" concept. The first time the group feeds were introduced was back in 2006 when Facebook announced the update of their social platform. The feed allowed users to be exposed to content posted on their network. After Facebook's update, many platforms started to create their own feed.
The adoption of "feeds" is not only visible in social media platforms, but also inside educational technology softwares. The reason why feeds have replaced pen and paper is because the next-generation student consumes and distributes information in different ways. Here is how you can use group feeds to better engage with your students: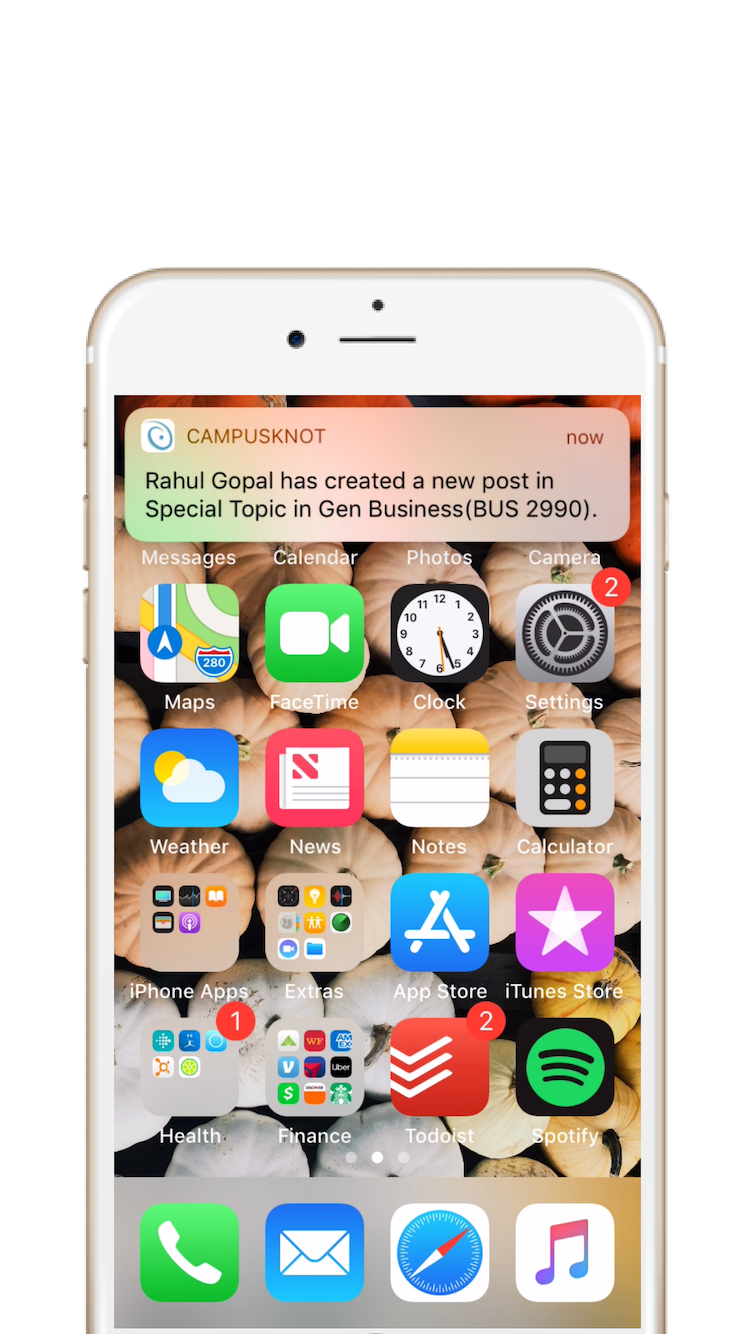 1. Avoid email clutter and send a push notification:
Save time by posting without having to leave your class feed. Half of all millennials say they use their computer as a primary device for checking emails. There is one device millennial carry with them at all times, phones. A substantial majority of millennials have a phone. To be more specific about 100% of them do. To better reach them send them a quick push notification and avoid the typical "I didn't get your email" response.

2. Post interactive content:
Using images, videos, and links related to your content and getting immediate feedback from your students can be a big game changer when teaching. The affinity for technology in the classroom has increased according to a study of 500 college students. Enhance their educational experience and class feed through relatable content by adding videos, memes, or links to relevant articles.
3. Tag others and share through emojis:
Accelerate the speed of response, on average 80% of people are more likely to talk and respond when acknowledged on social media posts. "In online environments, we have time to construct and refine. This is what psychologists call self-presentation: positioning yourself the way you want to be seen." Emoticons have become a trending topic in today's generation on average 92% of internet users us emoticons as a way of communication.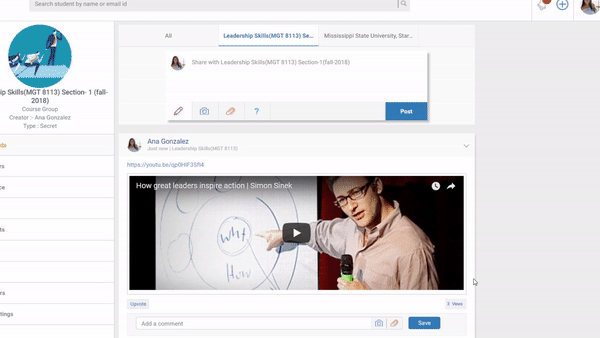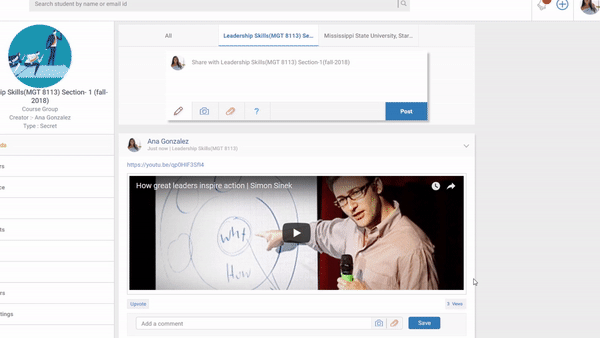 4. TRACK, TRACK, AND TRACK AGAIN:
As an educator, group member, or leader there is nothing more aggravating than sending a message to your members and getting the typical excuse "I did not get it" "I forgot to open my email this weekend" "I never received your message." Now, you can track precisely who all viewed your announcements.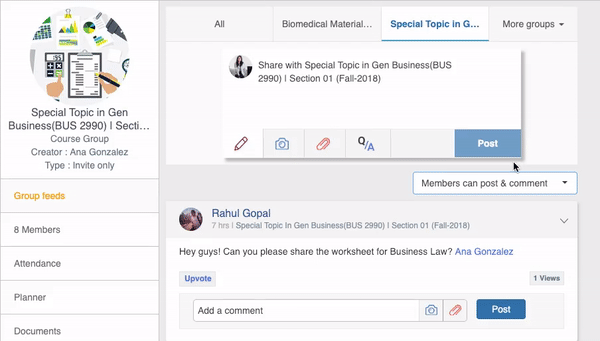 5. Edit your group settings:
At any point, you should ALWAYS be able to allow whether or not your group members, colleagues, or students see, comment, or view your group's feed. Give yourself and your members a simple experience. Break down communication walls and drive effective collaboration that is inclusive and with an active approach.
Technology is slowly allowing instructors and institutions to create innovative curriculums and learning pedagogies. It is evident that the implementation of technology can increase student retention and attract the best students.